The PDF file format is often used for documents, as it can contain text, images, and fillable forms. The PNG file format, in turn, is used exclusively for uncompressed images. However, despite their differences, there are times when you may need to convert PDF to PNG online.
This article is a quick and easy way to convert documents into images in your browser.
How to convert PDF to PNG online?
Click the 'Add file' to add your documents to the PDF to PNG converter in a browser of your choice. Note: you can also drag and drop files and upload them directly from Google Drive or Dropbox.
Choose the output picture quality: High, Medium, and Low quality options are available.
Click the button to convert PDF to PNG online.
Click the 'Download file' button to save the results. Or upload them back to Google Drive or Dropbox.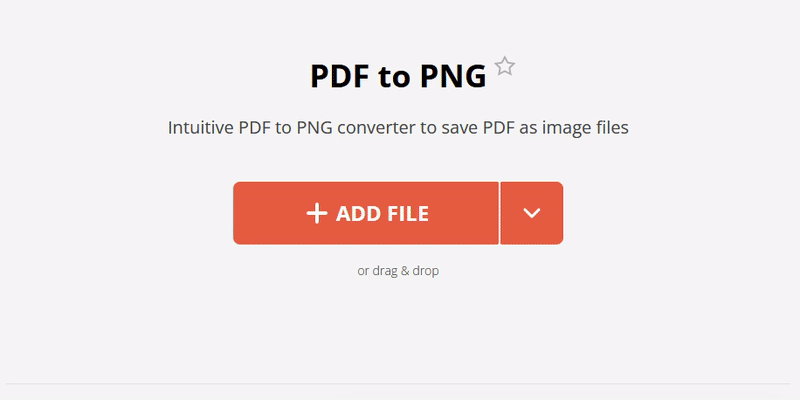 If the input document contains multiple pages, a separate image file will be created for each PDF page. You have two options to save PDF as PNG:
Download a .zip file containing all pages converted to individual pictures.
Download pages individually as .png. We sort converted images as they're numbered in the file and provide thumbnails to recognize the pages you need.
Convert PDF to PNG online: benefits
Our tool is a free PDF to PNG converter, that you can use no matter what OS and device you have. Its straightforward user interface guarantees ease of use, making it a convenient tool for those who need a fast solution.
Aside from downloading your PNGs, thanks to our cloud technology, we also provide different options if you want to share the converted files with someone else. There is a generated URL link to share the converted images and a QR code to download them to your smartphone. Besides, you have the possibility to upload them directly to cloud services Google Drive and Dropbox.
Change PDF to PNG securely
We offer a reliable PDF to PNG converter. We never upload your documents elsewhere. Only those you choose to share your files will get to see them. You can manually delete files once you have downloaded them. Even if you don't, we store converted files in our servers for 2 hours, after that, they're automatically deleted.
Try other PDF tools
Password protect PDF so only someone with an assigned password can access it.
You can split your PDFs or merge documents with photos or other pictures.
If you don't like the order of your PDF pages, you can rearrange them.