Those who often work with PDF may periodically have a question about how to extract images from PDF. It can be a graph, a diagram, a banner, and so on. In this article we will show you an easy way to turn PDF into picture. Even a beginner can accomplish this task in just a few steps.
The instructions will be based on an online platform for processing PDF files, so you will not need to install anything. You can use the service on any device at any time. To extract an image from a PDF, follow the instructions below.
How to extract images from PDF?
Open PDF image extractor.
Upload a document using the "+ Add File" button or drag and drop it into the browser. After that, the images, pictures, graphs and other graphic-type objects recognition will start automatically. This process can take from seconds to minutes, depending on how many pictures are in the uploaded PDF.
Download the extracted images as an archive or one at a time (click on the images' thumbnails to do this).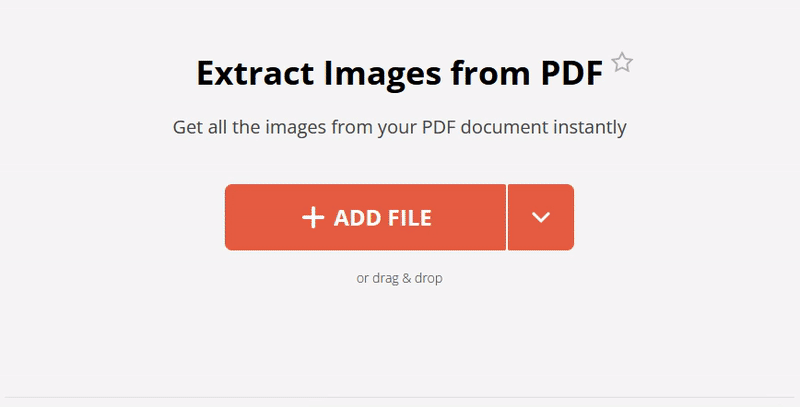 Advantages of PDF to image converter
The PDF image extractor works online and does not require any installation;
Fast operation;
Can work on older computers with outdated hardware;
Compatible with all operating systems: Windows, macOS, as well as Android and iOS mobile operating systems;
All images are extracted in the same resolution and quality as they were in the original document;
Convenient and intuitive interface with handy controls;
Extract images of all popular format;
Compatible with Google Drive and Dropbox cloud storage, which increases the convenience and technical capabilities;
The possibility of downloading an individual image as a file, as well as all the pictures as an archive;
Uses powerful online servers to extract images from PDF. Thus, you will quickly get all pictures from the uploaded file.
Conclusion on how to extract images from PDF
We have shown you how to extract images from PDF documents in just a few simple steps. Simply upload your file, wait for our service to process it, and download your images when ready.
In addition, you will find more free and useful PDF tools such as: merging PDF, compressing PDF, splitting PDF, and other utilities on our site. These features will be very useful to anyone who is somehow involved in processing digital documents on the web.