PDF files are usually not rasterized as they do not consist of a pixel matrix, but have a vector shape. When you convert a PDF document to the multipage TIFF format, the file is rasterized like a normal image. Today you will learn how to quickly convert PDF to TIFF without resorting to complex mathematical calculations and programs. We present you 2 free ways on how to do that both online and offline.
1. How to convert PDF to TIFF online
Open the PDF to TIFF converter in your browser.
Upload the PDF file to be converted.
Select the quality of the resulting file: low, medium or high.
Click the "Convert PDF" button to being processing.
After conversion is completed, click "Download file." If your PDF contains multiple pages, you will receive an archive containing all the TIFF images.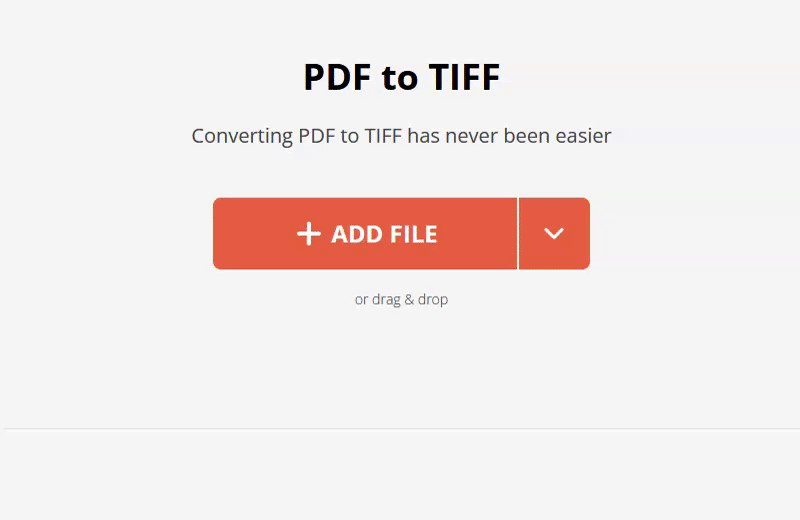 2. Convert PDF files to TIFF offline
If you often work with PDF and TIFF, it will be helpful to have the PDF to TIFF converter handy. Below you will find instructions on how to convert PDF to TIFF with a desktop application.
Download the free PDF Candy Desktop installation file.
Install and open the program.
Find PDF to TIFF file converter and launch it.
Select the PDF file(s) you want to convert to TIFF.
Now, the document will appear in the conversion queue. You are able to set the range to be converted and preview the pages.
Set the image quality and specify the folder where you would like to save the final TIFF. Click the green "Convert" button.
After conversion, the processed file will be saved to the specified directory.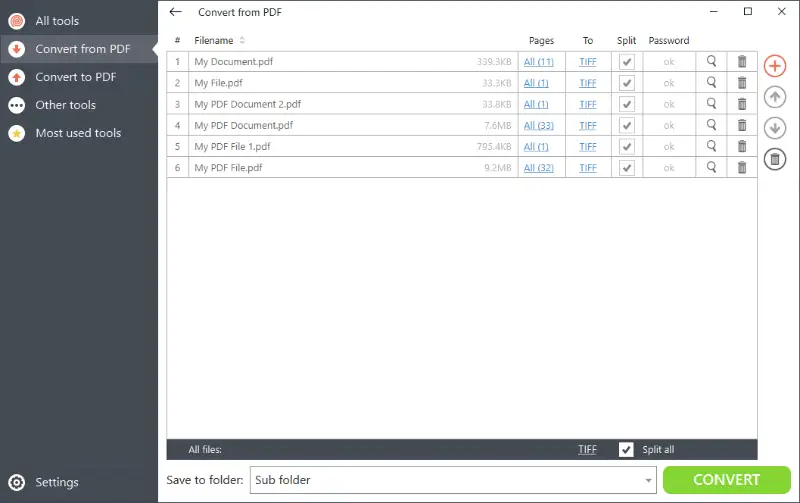 What is a TIFF file why would you convert a PDF to a TIFF?
TIFF stands for Tag Image File Format. A file of this format functions as a container of graphics bitmaps. It has a high color depth and several types of data compression. In addition, TIFF files support multiple layers, which improves image quality.
This format has a large file size that allows to store high resolution graphic images. Converting PDF to TIFF is useful when working with scans of documents and photographs that require professional processing. This file type preserves detailed data of the picture. TIFF files can be opened in almost any photo viewer, including the standard Windows one.
If your job requires performing tasks with TIFF format, consider reading more about the TIFF format and its pros and cons.
How to convert PDF to TIFF: conclusion
In this article, you learned how to convert PDF files to multipage TIFF image format. Unfamiliar user also read about the TIFF format itself and why one could be interested in converting PDF to TIFF. If you care about quality and detail, feel free to convert your electronic documents to TIFF format for further editing or printing.
Other articles you may find interesting:
Don't need to the entire PDF converted to TIFF? Think about extracting only images from PDF. Here you can learn how to save pictures from a PDF.
Did you know you could add to a PDF file an illustration created by hand? Learn what tool to use when you need to draw on a PDF.