Windows 10 holds the 1st position in the top of the most popular operating systems worldwide. If you don't know how to compress a PDF on Windows 10 yet, in this article we will look at 3 free ways how to do it. You can reduce the size of documents offline using software or online in your browser.
1. How to compress a PDF on Windows 10, 11 Offline
This method is suitable for those who prefer to work without an Internet connection. PDF Candy Desktop works quickly and efficiently and does not take up much space on your hard drive. Follow the steps below to learn how to compress a PDF on Windows 10, 11, 8 or 7 OS.
Get PDF Candy Desktop on your PC and open it.
Select the "Compress PDF" tool.
Drag and drop documents to the PDF compressor. Or use the "Add file" button for that.
Select the folder where you want to save the compressed documents and click the "Compress" button.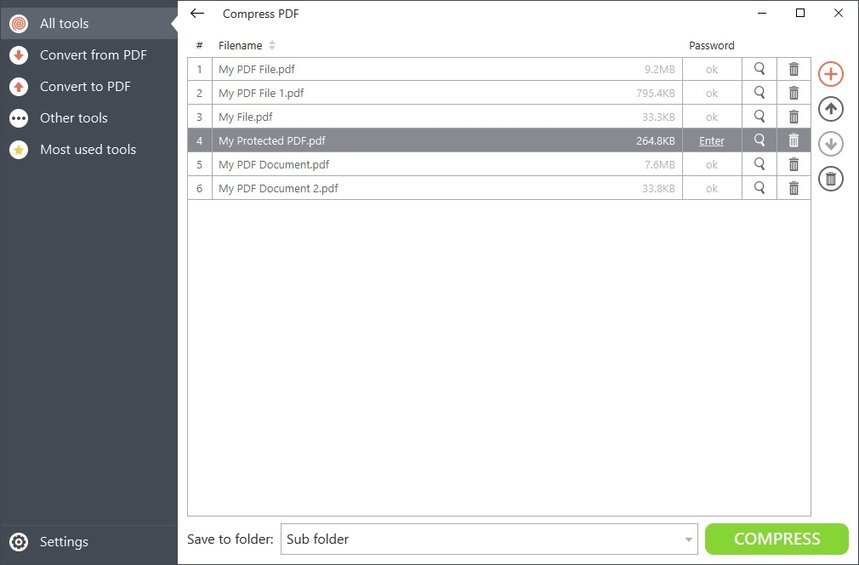 2. How to compress a PDF on Windows online
This way is great for those, who need an instant PDF compressor without installation. It will also be useful for those who are already working on other OSs or are planning to. The instruction on how to compress a PDF on Windows 10 or on any other operating system is below.
Go to "Compress PDF" online tool.
Upload the document using Windows Explorer or from Google Drive and Dropbox.
Set the compression level: Recommended or Maximum.
Click the "Compress PDF" button.
Save the compressed PDF on your PC or upload back to cloud storage accounts.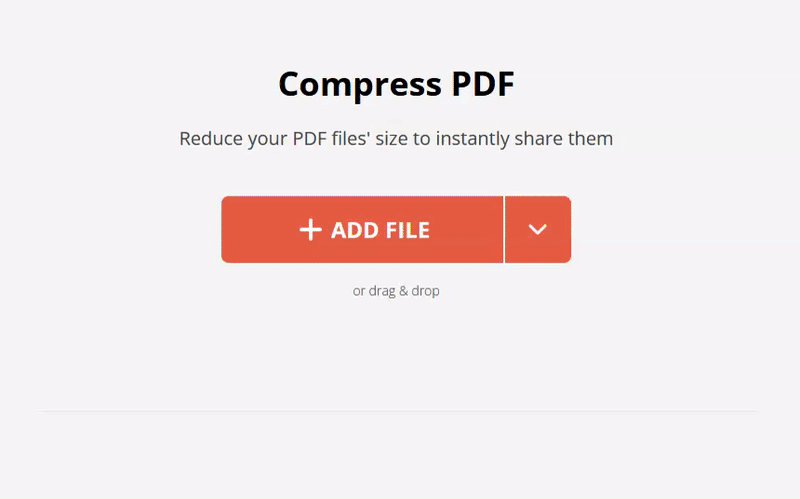 3. How to compress a PDF on Windows OS with 7-Zip
Our third method will be based on the use of 7-Zip archiver. This is a PDF compressor that needs to be installed on your Windows PC first. 7-Zip is a cross-platform software so you can compress PDF on Windows as well as compress PDF on macOS.
Right click a PDF file and hover the mouse over the "7-Zip" option in the context menu.
Click the "Add to archive...." option.
Set the format of the archive. .7z or .zip are the most common among the offered ones.
Select the compression level and method. In most cases, the LZMA or LZMA2 method is used. However, advanced users may use another setting.
After setting the rest of the parameters, click the OK button to compress your PDF.
3 ways to compress PDF on Windows: summary
Today we showed you how to compress a PDF on Windows 10, 11, 8 and 7. Which of the three methods to choose depends on the task at hand, the availability of the Internet and other nuances. In any case, each of them is functional, but with its own benefits.
The online method will allow you to continue working on the file right away. For example, you can password protect a PDF if you are working with important documents. Use a full-featured online PDF editor to leaver notes on a file. This will allow you to be more eco-friendly and go paperless.