Are you in a situation where you need to edit a PDF but failed to do so? You're not the only one. Many people find it difficult to modify PDF files, asking themselves "why can't I edit a PDF?". The answer is actually quite simple – PDFs are usually locked and need to be unlocked before they can be modified.
Fortunately, there's an easy solution: a PDF password remover. With such a tool, you can easily unlock PDF and have full access to the contents, allowing you to make the necessary changes.
We will also look at cases where you cannot edit a PDF however can open and view it, and the inability to modify a scanned PDF.
Why can't I edit a PDF and how to fix it?
PDF files are commonly used for documents that need to be secure. If you've forgotten the password associated with your file, you won't be able to edit PDF. Fortunately, there's a fast way to unlock and edit a protected PDF document.
Here's a step-by-step guide on how to remove password from a PDF file online and for free:
Open the PDF password remover in a preferred browser.
Click "+ Add file" and select the locked document or drag and drop it.
Click the file's thumbnail and enter the password if you know one. Click the "Unlock PDF" button if you don't and wish to remove the PDF protection automatically. Please note that our PDF unlocker can unlock most PDFs automatically, but there can be exceptions.
Once finished, click "Download File" to save the document without password.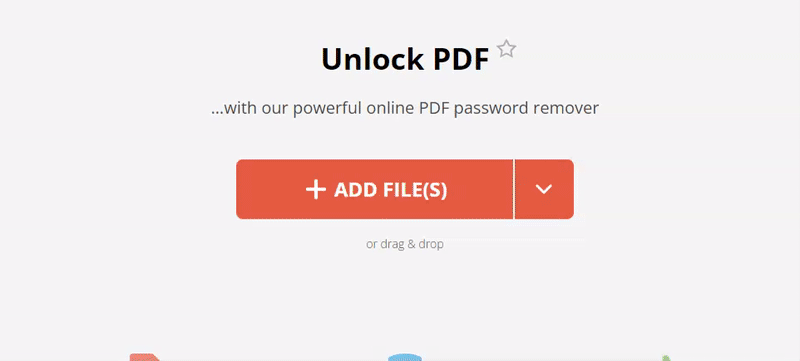 And there you have it! You now have an unlocked version of your file that you can edit as needed without worrying about passwords or other security measures.
Why can't I edit PDF but can view it?
If you've ever tried to open a PDF with a PDF editor and been blocked from editing it, most like it has the "read-only" permission. This type of security feature prevents users from making changes to a file, though they can still view it.
This type of password protection is often used in workplaces, where employees need to access certain documents but not edit them. In order to remove read-only protection, you need to change the file's permissions.
Why can't I edit a PDF that is scanned
When you need to modify a PDF, it's not always as straightforward as you might think. Even with a mighty PDF editor, editing a PDF might not be possible in some cases.
A PDF editor can't make changes to scanned or converted from JPG files because they are essentially just an image without text and formatting. The program won't be able to recognize the text and formatting.
The only way to make changes to these types of files is to convert them back to the original format, such as JPG, or use our online PDF Editor.
How to edit a converted or scanned PDF file?
The "Edit PDF" tool offers a reliable way to whiteout PDF content and add new information over it. The whiteout tool allows you to quickly and easily delete parts of a PDF document without affecting the overall layout of the page. To whiteout on a PDF file, follow the steps below:
Open the PDF Editor in your browser.
Upload the file using the '+ Add file' button or cloud storage.
Use the whiteout tool to cover the desired information. We recommend you to export the file at this stage and re-upload it to avoid any layer-related errors.
Enter new information with the Text tool and export the file to apply changes.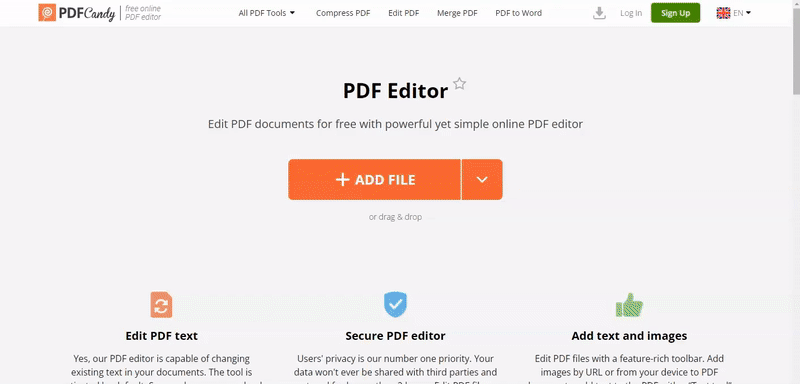 The whiteout tool will erase anything you have selected, leaving behind a blank area where you can draw on PDF or add new text or graphic. With this simple process, you can easily edit any PDF file.
Advantages of PDF Candy:
It is an incredibly user-friendly online service – you don't need any specialized knowledge to use it.
The results are of high quality and can be downloaded quickly after the process is completed.
It supports a wide range of file types for conversion including PDF, Word, Excel, Powerpoint, JPG and many more.
This online PDF toolkit ensures data security as all processing is done locally – no files are stored or shared with third parties.
The service provides quick customer support via email if you have any questions or concerns about the service.
Final Words
Now that you know the answer to the question "Why Can't I Edit a PDF?", you are well on your way to being able to unlock and edit your PDFs. With the mentioned scenarios, you can unlock a PDF, edit a scanned PDF, and use other tools: