Inexperienced users will find converting JPG to Word a daunting task. However, it is possible to find quite a few online converters that can easily accomplish this task. PDF Candy offers many tools for converting files from and to different formats as well as for converting images to Word.
Today, we will tell you how to convert JPG to Word in just a few simple steps. All you need is Internet access and a computer or mobile device at your fingertips. Follow the instructions to get started and get a quality end result.
How to convert JPG to Word?
This method is suitable for converting images to Word if your photos are high resolution and the text quality is high. It requires 2 continuous conversions, which are quickly handled in one site.
Go to JPG to PDF converter.
Upload your picture or drag and drop it into the browser and then click the "Convert" button to convert image to PDF.
Save the created PDF file to your device and open the PDF to Word converter.
Repeat the instructions described in the second step to upload the document and convert JPG to Word.
Download the output Microsoft Word file or share it by the link.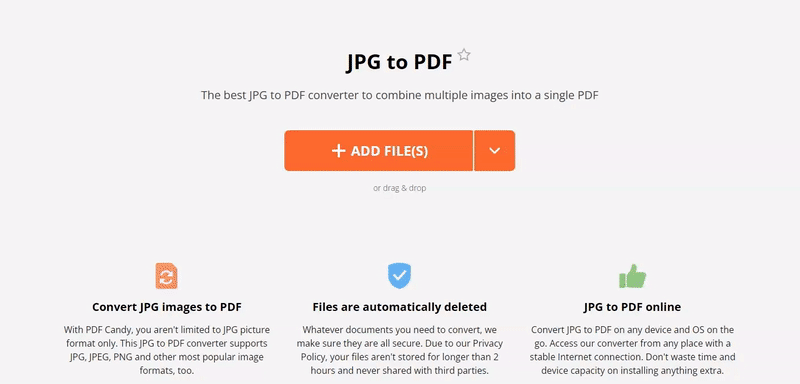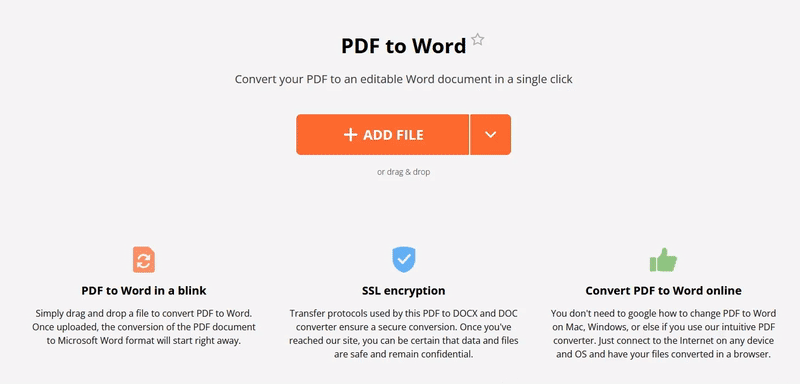 How to convert JPG to Word if the photo or scan is of low quality?
Another way to convert image to text is to add optical character recognition technology. This will help when trying to convert blurry scans or images to Word.
Convert JPG to PDF and save the file.
Open the "PDF OCR" tool and process the document there.
Select the original language of the file and initiate the character recognition process.
Save the output TXT file and re-open it in Microsoft Word.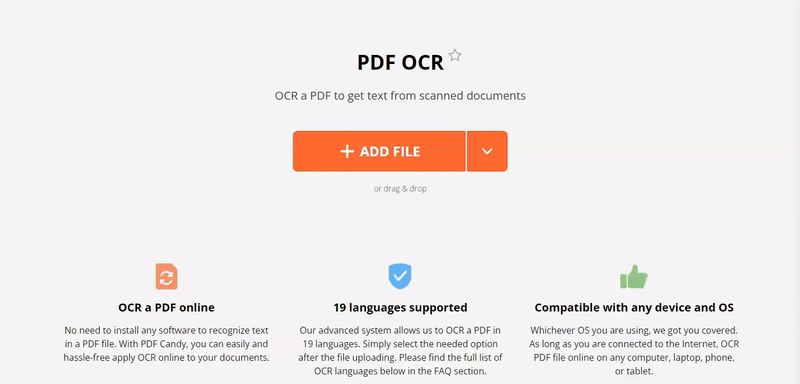 Advantages of this website to convert JPG files to Word
The service is not just limited to conversion tools, there is a total of 47 tools available, that allow you to modify the content as needed.
High speed even on weak computers. Online service does not require high technical characteristics of the PCs. It also allows you to work with the program at any place and at any time.
Fast conversion of files to other supported formats, regardless of the resolution of graphic objects and the amount of text content in the document.
JPG converter to Word that works on all devices with Internet access with different operating systems.
A simple and intuitive interface will be clear even for a novice user. This will not waste time studying the platform, and immediately begin to accomplish the tasks.
A large selection of additional tools helps the user to solve a variety of tasks, regardless of their range and complexity. Merge PDF or split them, password protect and edit PDF and much more!
Thanks to integration with Google Drive and Dropbox, documents can be converted from a variety of devices. For example, you can start working with a PDF file on a tablet on your way to work, and continue with more detailed processing in the office on your PC. This significantly reduces the time it takes to work with electronic documents and increases efficiency.
Free access allows everyone who needs it to use the platform at any time.
What else you can do besides converting JPG to Word?
We converted a JPG to Word in just a few simple steps. Try other useful tools to process your files: