PDF is one of the most popular format for digital documents. It was developed to accurately preserve the original content's structure when opened on various devices or sent by mail. Microsoft Excel is the most popular spreadsheet program.
Today we will show you the way to convert PDF to Excel and Excel to PDF using a single service. This will help you switch between the two popular document storage formats without installing additional programs.
How to convert PDF to Excel free?
Below you will find a description of an extremely easy and fast way to export PDF to Excel. You don't need to configure additional settings, the whole process is done in 1 click.
Open the PDF to Excel converter.
Upload the document to be converted. Drag and drop it into your browser or use the "Add File" button.
The conversion will start automatically. The service will then inform you that the operation was completed successfully. Download your new worksheet file, share it via a link, or upload it to cloud storage accounts.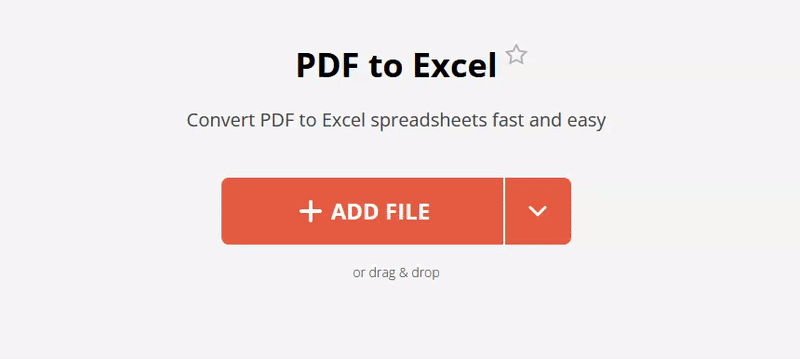 How to convert Excel to PDF online?
You can convert an MS Excel file into a more easy-to-open and more reliable PDF format. The process is also simple and fast and is done in 1 click.
Head over to Excel to PDF converter.
Upload the XLS or XLSX file.
The conversion will start as soon as the file is uploaded. Save the resulting file when finished, or continue to work with it on the site.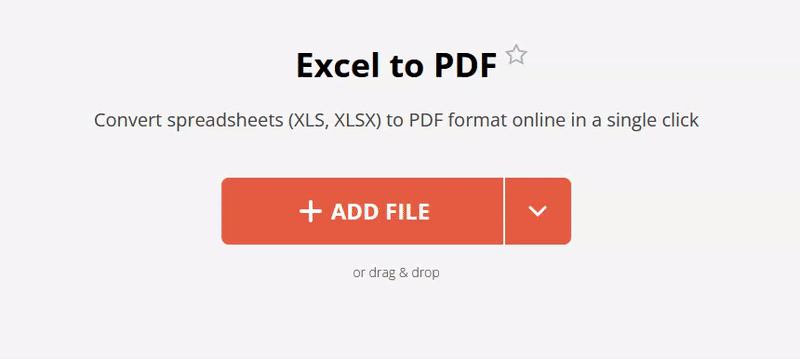 Pros of the online way to convert PDF to Excel and vice versa
Fast operation regardless of the device characteristics.
All you need to use the service is a stable Internet connection.
Works on any device with a browser pre-installed.
Compatible with all operating systems, including iOS and Android.
Many additional useful PDF editing tools.
PDF vs Excel
| | PDF | Excel |
| --- | --- | --- |
| Format description | The file format that was developed by the Adobe for printing and viewing digital documents as they were originally created, regardless of the operating system, hardware elements, or software. PDF document can be of any length, volume, have any fonts and pictures. It is used to create data for subsequent transfer, to prepare it for printing. | A file format developed by Microsoft Corporation for organizing data in tables. Advanced users can use diagrams, mathematical and algebraic formulas, as well as summary table elements. You can read the files by using special programs. |
| Technical parameters | PDF encapsulates an exact 2D or 3D representation of a document. These are fonts, pictures, and vector graphics. Information related to the software, hardware, or operating system used to view the PDF document is not encrypted. | Before the release of the 2003 software, Microsoft used binary codes. The user was limited to 65,000 lines and 256 columns and a 256-color palette. Modern versions of the software have begun to support more than 1,000,000 lines and 16,000 columns. |
| Developer | Adobe Systems | Microsoft |
| MIME type | application/pdf | application/vnd.ms-excel |
| Portability | The file can be easily opened on any device. | You may need to install the required fonts to open the file. |
| Annotation capability | You can annotate in many different ways. | You can only leave comments. |
| Transfer Accuracy | The transferred PDF file has the same content as the original file. | XLS may look different on various operating systems and programs. |
Summary
In this article, we described how to save Excel as PDF and how you can quickly convert a PDF to Excel file and vice versa. Accountants, students and teachers, as well as ordinary users may need this procedure. The conversion is done in a few easy steps regardless of the device and operating system installed.
If you work with documents on a regular basis, you may find these PDF tools useful: