Printing a PDF document is usually a straightforward task, but if you've ever found yourself asking, "Why can't I print a PDF?" you're not alone. Multiple factors could prevent you from printing PDF files.
To solve the problem, it is essential to understand which part of the printing process is failing. In this article, you will find an explanation of what could potentially cause issues and how to overcome these challenges.
Solution 1. Print secured PDF
Being unable to print PDFs can be caused by password protection. If the file is secured with a PDF password, you need to have access to that password to view and print the document.
Below you'll find two ways to manage this problem.
Method 1: Remove PDF password online
PDF Candy offers various tools for working with PDF files, including the option to remove the password from a PDF. This online service is highly preferable as you can unlock the PDF even if you forgot the password.
Here is a step-by-step guide to explain how to remove a password if you can't print a PDF:
Go to online PDF unlocker.
Click "Add File(s)" and upload the file from your device, Dropbox, or Google Drive.
Press the "Unlock PDF" button.
Once you have successfully removed the password, you can hit the "Download file" button.
Print PDF using your preferred printing application.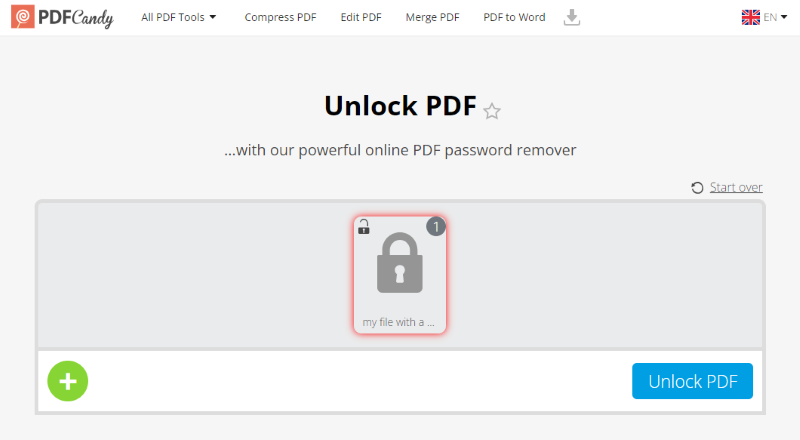 Pros:
It's fast and easy to use. All you need to do is upload your file and all the work will be done for you.
The process is completely secure. All files uploaded on the platform are encrypted using industry-standard algorithms.
The PDF password remover is free and does not require any subscription or purchase to unlock a PDF.
The platform also offers additional features such as converting PDF to Word and other formats.
The online service operates on all modern devices (computer, laptop, smartphone, tablet) so you can remove passwords anywhere and anytime you want.
It is possible to remove passwords from multiple PDFs at once without having to upload each file individually.
Logged-in users can access processed files from different devices for two hours after working on them.
Share the documents via URL or QR code, or save them to cloud storage like Dropbox or Google Drive.
Use online PDF locker to set your password back after you've printed the PDF.
Overall, using PDF Candy when you're unable to print a PDF protected with a password is an excellent choice. You can strip away security quickly and easily without any additional cost or trouble.
Method 2: Unlock PDF offline
PDF Candy Desktop is an offlline tool that can remove PDF passwords from a document. It's convenient for unlocking documents you can't open or print.
Here is how you can overcome the inability to print a PDF:
Download and install PDF unlocker for Windows.
Click the "Unlock PDF" button and choose the file.
Type the password in the textbox and select the output folder.
Press "Unlock" and the unlocked PDF will be automatically saved to your computer.
Now, you will be able to print the document in any PDF viewer.
Pros:
Quickly remove password protection from a PDF that won't print.
Keep documents secure by leaving them encrypted.
The application provides a user-friendly and intuitive interface.
Use a comprehensive set of features, including PDF merging, splitting, conversion, editing, and more.
The PDF unlocker is an offline software, which means there's no need to have internet access.
Cons:
The PDF password remover is only available for Windows users.
Solution 2. Print PDF that has corrupted data 
If you're unable to print a PDF, it might have corrupted data, which can take many forms. It may be missing information, incorrect formatting, or a virus that has affected the file.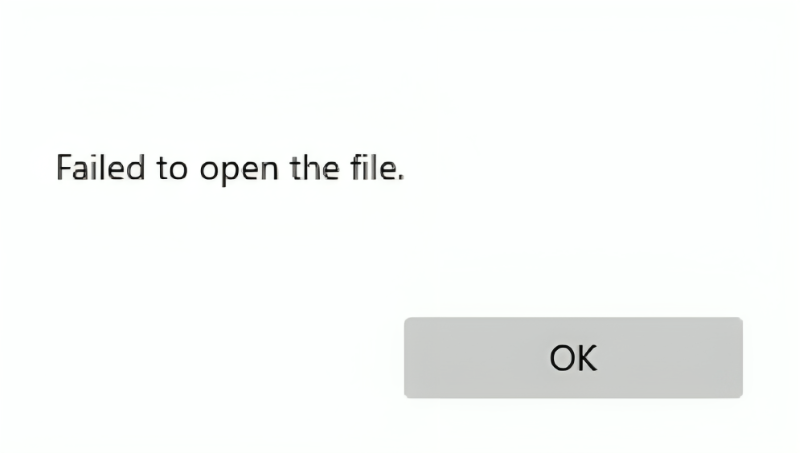 If you've tried opening the file and you see some problems with it, you can try to repair the PDF using one of these methods:
Download the file again from its original source directly to the hard drive. It would help if there were any issues in the downloading process.
Convert PDF to DOCX or another format. This will help if the problem is related to the PDF's internal structure.
Check if you have backup copies. It may be intact and not corrupted.
If you created the PDF from a scanned document, re-scanning may fix poor resolution or incorrect settings.
Solution 3. Printer-related problems
An outdated driver might be the reason why you're unable to print a PDF. Printer drivers are pieces of software that enable communication between your computer and printer.
Without the latest printer driver, you may experience a range of printing issues such as:
Not being able to print at all.
Pages not printing correctly.
Poor print quality.
Slow printing speed.
You can usually find the latest version of the driver on the manufacturer's website. If you don't know what type of printer you have, you can also use device manager software to identify the correct model and download the appropriate driver for your system.
Once you have updated the driver, try printing the document again. If the PDF still won't print, there can be other problems with the computer or with the file itself.
Solution 4. Computer-related issues
There may be something wrong with your computer that prevents it from printing PDF files. To detect any potential issues:
Scan the computer with a repair tool and virus scanner. This will assist in locating possible difficulties that might affect the performance of your computer.
Check that all existing drivers are recent and all security patches are implemented. This will guarantee all aspects of your computer are updated and working correctly.
Finally, if these tools haven't found any issues, clear memory and cache by restarting the computer. You'll be surprised to find out how often this obvious and simple solution solves different problems.
By taking these steps to scan and secure your computer, you should be able to print PDFs without an issue.
Tips for printing PDF files
Open the file and look for any corrupted data.
If you can print the original file itself but the converted to PDF it won't print, transform the file to PDF with the online PDF converter.
Ensure the PDF doesn't have a password. If it does have one, remove it using one of the services described above.
Check the printer settings and make sure you have the right paper size and type selected.
Ensure that your printer driver is the latest version.
Try printing from a different computer to see if it works on that one.
Conclusion
Now you know what can block you from printing the PDF and how to overcome these issues. Whether it's the file security restrictions, data glitches, or hardware issues, there is a solution to nearly every problem.
By following these steps, you can ensure that you can successfully print a PDF without any problems.
Try other tools: