Windows 10 is the most popular version of the OS from Microsoft. In this article, we will look at 3 ways of how to convert JPG to PDF on Windows 10. All these methods will also work for 11, 8 and 7 versions of this operating system. All of them allow you to convert photo to PDF for free.
1. How to convert JPG to PDF on Windows 10 offline
The following picture to PDF conversion method is suitable for working offline and does not require an Internet connection. PDF Candy Desktop allows you to convert files to PDF and vice versa without using the network. To convert JPG to PDF on Windows 10 follow the guide below.
Download PDF Candy Desktop for Windows, install it on your PC and open it.
Find the "JPG to PDF" tool and click its icon.
Now use Windows Explorer to select the necessary graphic files that you want to convert from image format to PDF document. The offline JPG to PDF converter supports bulk image conversion.
You can modify the resulting file by using the gear icon next to the queued image. This way you can adjust each file's settings individually. Scale images, select the final paper and margin size, position and orientation, as well as the rotation angle. Apply the "Merge all into one PDF file" to create a single document with all the images added to the queue.
Select the output folder and click the "Convert" button.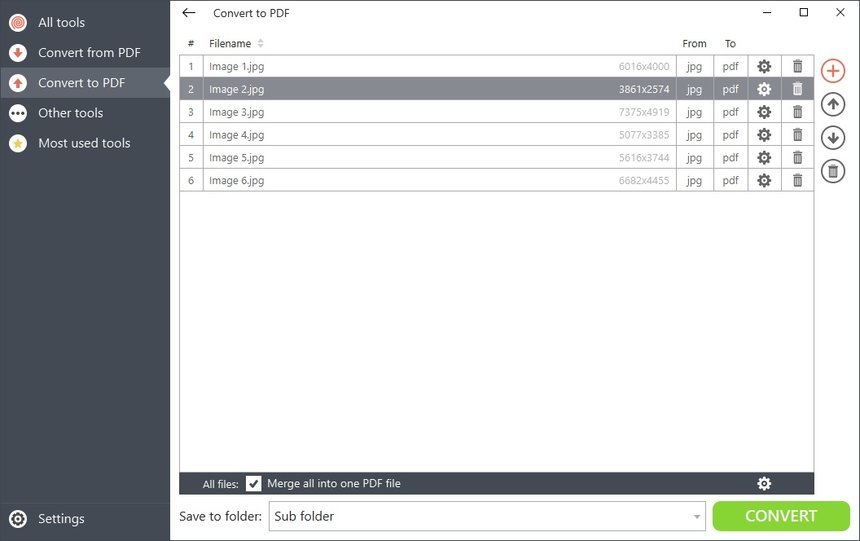 2. How to convert JPG to PDF on Windows 10 online
This is an online method that will work the best for users with limited system memory. It does not require installation on your computer and transforms JPEG and JPG to PDF exclusively in your browser. In order to convert JPG to PDF on Windows, follow the instructions below.
Open the JPG to PDF converter in your browser.
Upload your image from PC or from Google Drive and Dropbox. Bulk conversion is supported, too.
Select the size of the final PDF file: A4, Original, or US Letter. Specify the margins: large, small, no margins.
Click the "Convert" button to turn JPG to PDF.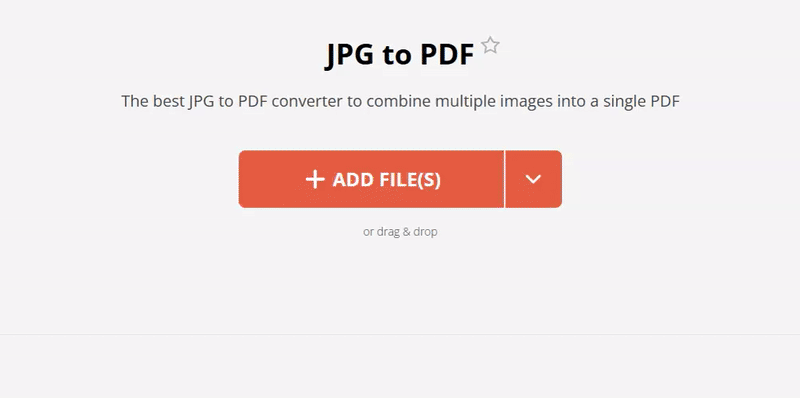 3. How to Convert JPG to PDF on Windows 10 with Windows Photos
This method is done through a native Windows OS program Windows Photos. The disadvantage is that it doesn't offer any further additional editing of the created document. To convert JPG to PDF on Windows 10 or 11 using this method, follow these steps:
Open your image using Windows Photos.
Click on the icon with three dots and select the "Print" option. Or press the key combination Ctrl+P to open the print menu.
In the Printer section, set Microsoft Print to PDF. Select the Paper size and final quality. You can also adjust the image size in the left column of the window.
Click "Print", and then specify the file name and folder where the document will be saved.
Convert JPG to PDF: conclusion
We have described to you how you can convert an image file to a PDF document in three different ways. Which one to use depends on the working conditions and the requirements for the created file. All three methods are quite popular, easy and free. Don't forget to compress PDF to make it easier to store.