Apple phone users may find themselves in a position where they need a JPG to PDF converter. The requirement of special software and an operating system with limited compatibility makes saving a JPG as a PDF a challenging task. This article explains how to save JPG as PDF on iPhone in almost no time!
How to save a JPG photo as a PDF on iPhone: Step-by-step guide
Open JPG to PDF converter in Safari or any other browser.
Upload the JPG or JPEG image you want to change to PDF. In addition to the built-in memory of a mobile phone, you can upload from Google Drive and Dropbox cloud storage. For convenience and time saving, there is an option to convert several pictures at once.
Now, you will be able to adjust the page size and margins of the final PDF document. After making adjustments to the settings, click the "Convert File(s)" button.
Next, the service will convert the picture to a PDF file.
Now, download the PDF or continue working with it. For this purpose, additional tools are integrated into the online JPG to PDF converter.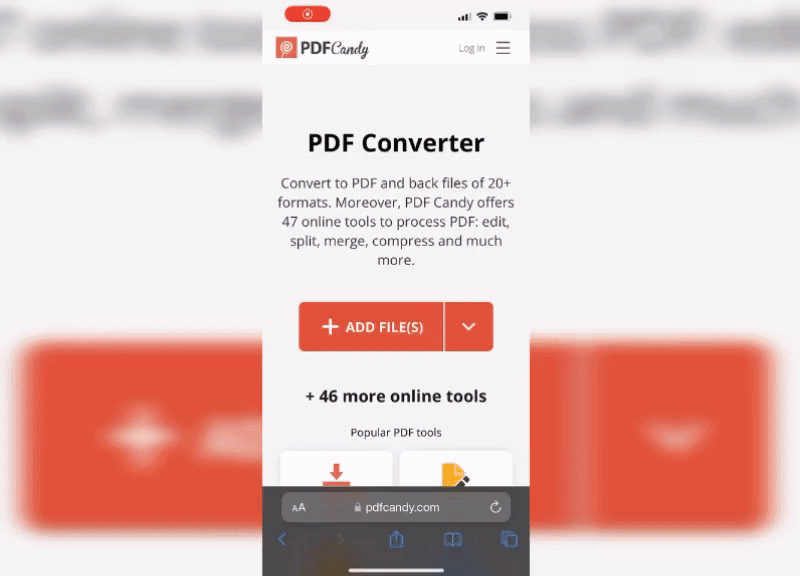 Who will benefit from learning how to convert a photo to a PDF on iPhone?
Managers, accountants, and other office staff. Clerical workers may benefit from knowing how to turn JPG to PDF on iOS. Converting JPG to PDF is essential for preparing reports and presentations and printing information charts and tables. Especially when work needs to be done fast or on the go. You may then compress your PDF file to make it convenient to send via email. PDF format looks identical on all devices displaying the presentation, allowing you to create just one file for multiple purposes.
Accounting and legal departments. Accountants and lawyers may also want a PDF JPG to PDF converter handy. PDF has proven itself as a format for drawing up contracts. This is due to the fact that the content keeps consistency when sent across various gadgets. Modern PDF editing websites also allow to sign PDF documents electronically.
The executive staff of small and medium-sized companies. Directorial members of various corporations may find it beneficial to know how to save JPG as PDF on iPhone. Converting different formats is required when drafting and editing instructions, contracts, and orders. Using the PDF converter, you can make changes to the document, like raising salaries or adjusting the list of employees. In addition, many companies decide to be more environmentally friendly by doing their business paperlessly. Online PDF editors help to do so.
Pros of using an online JPG to PDF converter
Fast performance on all Apple mobile phones regardless of the version of iOS.
Compatibility with Google Drive and Dropbox allows you to save storage on your iPhone, which is important for smartphones.
The platform works without installation or downloading of additional utilities.
The online PDF converter does not require high technical performance, so it functions quickly even on outdated models.
User-friendly interface is easy to follow for novice users.
The toolkit of the service includes all the necessary tools for high-quality PDF conversion and editing.
How to save JPG as PDF on iPhone: Conclusion
In this article, we have shown you how to convert picture to PDF on iPhone using an online converter. The whole process is intuitive, and even a beginner can handle it. To convert a photo to PDF, open the website, select the appropriate tool, and complete the task in a few steps. Converting with PDF Candy will save you time and effort, making your work with pictures and PDF documents more efficient.
Other articles you may find Interesting
Do you want to protect your copyrights by putting a watermark on the image? Learn how you can add a watermark to photos online and free.
Working with pictures that are not in JPG format? Check out our online article on convert PNG to PDF.