Google Docs is a new and widespread method of creating documents. It can be used for free and only requires a Google account and Internet access to use it.
In contrast, PDFs can easily be opened on any device without an Internet connection without account creation. So, how to convert Google Doc to PDF so you can check your documents offline?
Google has a built-in feature that makes it easy to save Google Doc as PDF on a desktop, but converting document to PDF on a phone is a different challenge. PDF Candy provides an effective tool that will let you turn a Google Doc to a PDF on any mobile device. The instructions below walk you through the process on both computer and on smartphone.
Save Google Doc as PDF on a Computer
Once you open your Google Doc in a browser on your computer or laptop, follow the steps below:
Click 'File' in the top left corner.
Choose 'Download as' to open a new context menu.
Click the 'PDF Document' button to convert Google Doc to PDF and automatically save it on your computer.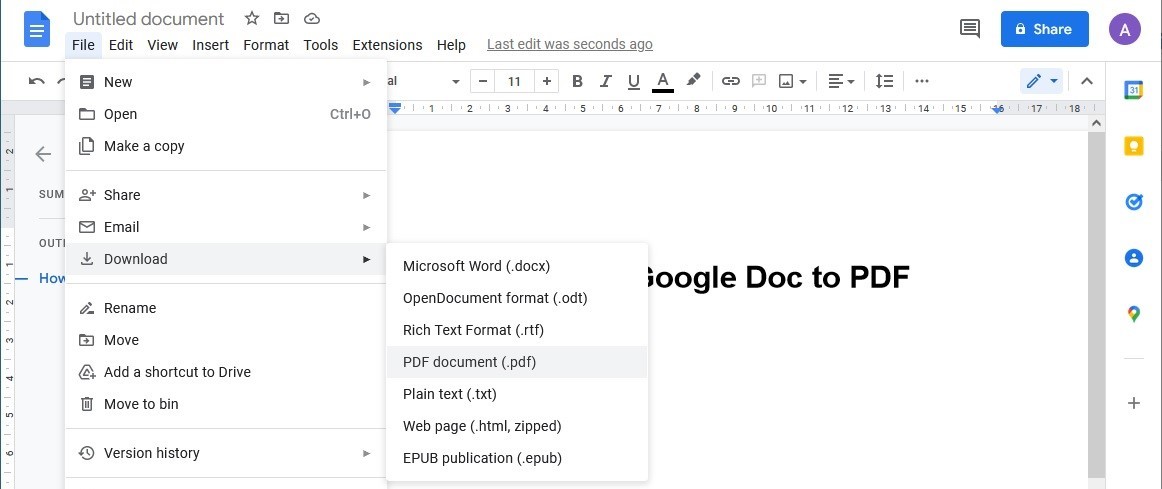 Convert Google Doc to PDF on a Mobile Device
When using Google Docs on mobile devices or tablets, you won't be presented with the direct way to download the Google Doc file and convert it to PDF. The steps below show how to convert Google Doc to PDF on an iOS, Android and other OSs:
Save your Google Doc as a DOC file on your smartphone.
Go to Word to PDF tool.
Upload your document.
Save your output PDF.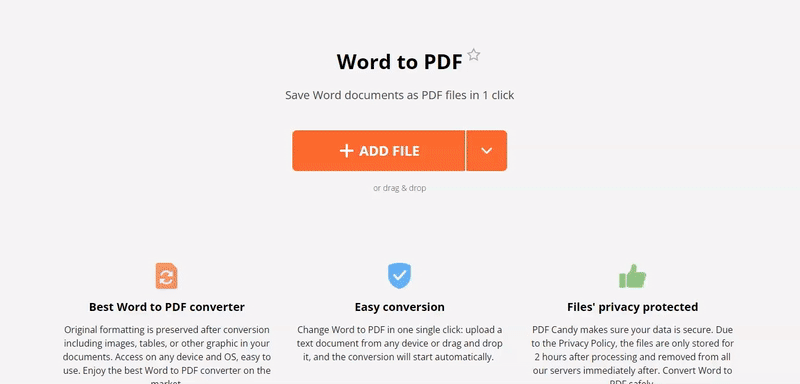 Convenient file sharing
Once you've converted your Google Doc to a PDF, you can share the created file. Upload in back to your Google Drive or Dropbox account right away or create and send a URL with a QR code to download the document to anyone else who may need it.
Explore other PDF editing tools
The best part about using our service to convert Google Docs to PDF is that you can then edit the resulting file if you need to. Let's say, you can compress PDF if it turned out to be too large for sending via email. Or sign PDF if it's a document that requires signature. Combine this file with both images and PDFs to create a presentation with more engaging content. Protect PDF with a password to make sure the file is safe.